'Sweet' Miniature Find in Brighton House Clearance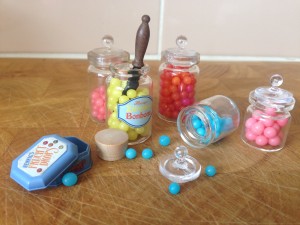 100s of famous Bodo Hennig dolls' house miniatures found in a Brighton house clearance.
Including these adorable miniature Bodo Hennig Sweet Shop Glass Jars with real miniature sweets the size of rice grains!
On this Brighton house clearance we found a gold mine of minis! These lovely Bodo Hennig Dolls House miniatures are just some of many, many pieces we found at a previously avid collectors house. These pieces found on the clearance service may look tiny, but are extremely sort over across doll house communities.
Bodo Hennig are German creator of these handmade beauties. They began in the 1960s with their dolls houses and perfect miniature pieces. Bodo Hennig are renowned for making very high quality products of diecast an and enamel finish, of for more delicate pieces, they have even used real glass! These models like all their others are scaled at 1/10. I am so intrigued by this find on the Brighton house clearance.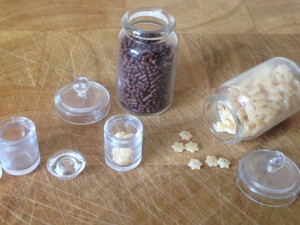 These sweets are not the only edible miniatures we got on this Brighton house clearance, or maybe even the most unbelieveable! We also got the amazing little glass food jars, also by Bodo Hennig. One containing chocolate vermicelli and another with, wait for it, real tiny edible pasta stars! Take a look!
We regularly carry out house clearances in Brighton, East Sussex and surrounding areas. We have found many interesting items on other jobs, but on this particular house clearance in Brighton we found this interesting bundle of Dolls House Miniatures.
If you have any house clearance requirements in Brighton or any of the surrounding areas please call Lee for free advice on 01444 241853.