A Stamp Collector's Dream Found in House Clearance East Grinstead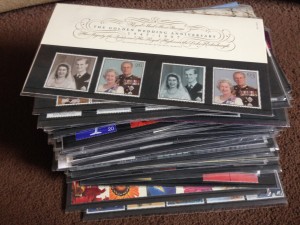 A huge house clearance East Grinstead revealed a large collection of Royal Mail Presentation packs in a variety of designs and patterns.
All stamp packs were in MINT condition, still in their plastic wrap.
Presentation Packs like these were first introduced by The Royal Mail in 1960 and are still made and designed today! It's a very British thing for us to be proud of, as we were the first country to create such packs, maybe this is why we have such a large stamp collecting population?
We roughly totaled up the face value of the stamps from the house clearance East Grinstead and found that this great clearance service haul was worth over £100! And of course collectors items like this are worth much more than face value.
The stamp packs found in the house clearance East Grinstead varied from first class, second class, E (a stamp type that was stopped in distribution in the early 2000s, making it rarer) and many different specific value prices.
There were many different themes in these presentation packs including:
History, Christmas, Animals, The Royal Family, Films, Flowers, Plants, Space, Science, Authors, Lighthouses, Carnival,  Millennium, Transport, Tudors, The Natural World, Art, Entertainment, Gardening, Golf, Food : To name a few!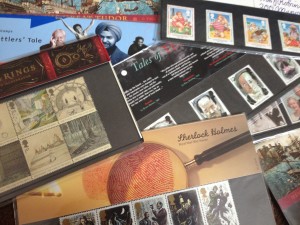 It seems East Grinstead is full of quite the collectors! I can only hope to find other wonders like this in our next house clearance Crawley, or at other locations in Sussex.
We regularly carry out house clearance in East Grinstead , Crawley and surrounding areas. We have found many interesting items on other jobs, but on this particular house clearance in East Grinstead we found this interesting stamp collection.
If you have any house clearance requirements in East Grinstead or any of the surrounding areas please call Lee for free advice on 01444 241853.